nouveau pour 2016 /2017 : des séjours bien être
dans les plus bels hôtels dans la région des Alpilles
Profitez de la douceur provençale et du cadre exceptionnel du Domaine de Manville pour vous ressourcer à travers de nombreuses activités et ateliers autour du bien-être et de la santé.
Le programme des 3 journées comprend
:
Ateliers sportifs
:
éveil musculaire, marche active, gymnastique, étirements, activités sportives, séances de Yoga, etc...
Ateliers diététiques : cours de cuisine Detox, consultations avec notre diététicienne, ateliers de naturopathie, etc...
3 journées personnalisées pour oublier le stress, la fatigue
et retrouver tonus et énergie !
En semaine du 16 au 19 Octobre 2016
En semaine d
u
20 au 23 Novembre 2016
En semaine d
u
4 au 7 Décembre 2016
En semaine d
u
26 au 29 Mars 2017
En week-end du 27 au 30 Janvier 2017
En week-end du
24 au 27 Février 2017
____________________________________
WEEK-END COACHING ET LÂCHER-PRISE
Avec Sébastien Millécamps, conférencier et coach, spécialiste de l'image et de l'image de soi,
et Sabrina Sadeghi Millécamps, p
rofesseur de yoga diplômée de New York, créatrice du studio de yoga, ancienne professionnelle de snowboard
D

écouvrir des techniques de bien-être et de développement personnel / Recharger pleinement ses batteries et repartir avec des clés pour soi / Améliorer sa relation à l'autre / Vivre un moment fort et sympathique de partage / Bénéficier d'accompagnement et de conseils personnalisés de la part de professionnels reconnus
Programme:
____________________________________
week-end yoga retreat
in saint-rémy-de-provence
october 9-11, 2015
with Sabrina Sadeghi Millecamps
Join me for a fun, festive, and funky weekend of yoga, food, festivity and fine living in the picture-perfect Provençal town of Saint-Rémy-de-Provence!
Yoga classes in our gorgeous new space at La Boutique des Jardins, foodie treats from the best local purveyors, and plenty of time to relax and/or explore.
La Boutique des Jardins
* 4 two-hour yoga classes with Sabrina* Apéro dinatoire by Les Filles du Patissier (Friday)* 30 minute massage (with an option to extend)
* Organic, homemade picnic brunch with farm-fresh local ingredients (Sunday)
* Insider info on what to do, where to go, where to shop, hike, bike, and explore / guided tours available on request
* Sunshine, smiles and good vibes :)
*** TRANSPORTATION + ACCOMMODATION NOT INCLUDED ***
but I am happy to make hotel, B&B, and AirBnB suggestions (check back or contact me)
ZE PROGRAM
FRIDAY, October 9
chez Les Filles du Patissier
19-21H WELCOME CIRCLE + FUN YOGA - partner/community yoga
21H Apéro dinatoire bio by Les Filles du Patissier (Place Favier or at the yoga space, weather depending)
SATURDAY, October 10
10-12H VINYASA FLOW YOGA
AFTERNOON hike, bike, picnic, shop, explore on your own / ***massage***
18H-19H30 SUNSET YOGA outdoors in a secret spot with a view of les Alpilles
20H30... DINNER in a fun restaurant! (optional / not included)

SUNDAY, October 11
10-12H SLOW FLOW YOGA
12H... BRUNCH - homemade goodies made with the best local, organic products straight from the farm: juice, granola and yogurt, veggie salads...
***massage***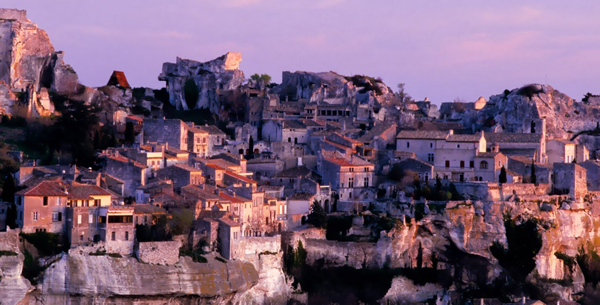 sunset over Les Baux de Provence
TRAVEL INFO
Saint-Rémy de Provence on TripAdvisor
WEATHER should be nice, October is usually sunny and still warm!
Tourist Office
...and for a local blogger's view see The Provence Post
GETTING HERE
Saint-Rémy-de-Provence, France on
Google Maps
https://goo.gl/maps/1d7HD
Train to AVIGNON TGV (2h45 from Paris) http://en.voyages-sncf.com/en/
Fly to Marseille / Marignane http://www.marseille.aeroport.fr/
or...
Contact me at info@yogastremy.com or provenceyogaretreats@gmail.com
to reserve!
À bientôt!
Yoga Retreats in Eygalières
COMING IN 2016 !


Join Sabrina Sadeghi Millecamps and Jane Satow for a week of soaking up the good life in one of Provence's loveliest and most charming villages.
Jane, your guide, and Sabrina, your yoga instructor
From your home base at Mas Malvern, at the foot of the Alpilles range, you will enjoy a week of lounging, exploring, hiking, biking, cooking, and tasting the delicacies of the region including organic wines, olive oils, and local fruits and vegetables.
Sabrina will lead morning and evening vinyasa yoga classes, either poolside at the farmhouse or at L'Atelier - our yoga studio in the center of the village. During the day, Jane take you to the best local markets and on adventures to discover the area's rich cultural history, or you can enjoy lounging by the pool, taking a hike in the Alpilles, or exploring the countryside by bicycle.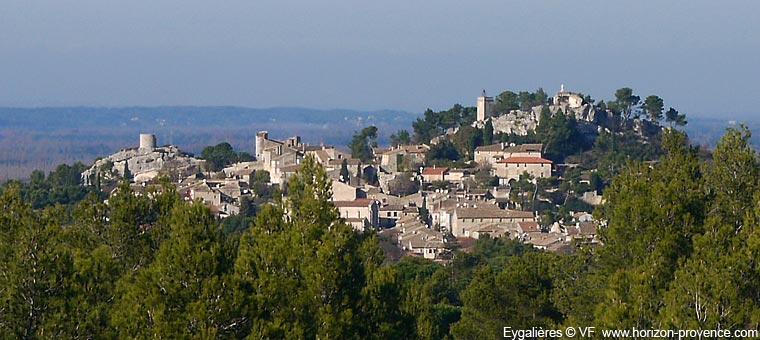 A breakfast of fresh fruit and juices, homemade granola and farm-fresh yogurt, croissants and baguettes will be prepared for you each morning. At lunchtime you can discover some of Eygalières cafés, or bring home goodies from the market. Over the week, you will enjoy dinner prepared by a private chef, a cooking class, a gourmet market picnic, and a leisurely lunch at one of the area's most beloved restaurants, Le Bistrot du Paradou. *accommodations will be made for all dietary preferences and restrictions*
Café de la Place in Eygalières
Le Bistrot du Paradou
The retreat price of
€
2000/person includes:
transfers to and from Marseille airport or Avignon TGV station

6 nights shared accommodation at Mas Malvern, a luxury 5-bedroom private farmhouse within walking distance from the center of Eygalières

breakfast daily

2 yoga classes per day

welcome dinner, gourmet picnic lunch, cooking class + dinner, and farewell dinner

excursions to Arles and Les-Baux-de-Provence, and to the markets in Gordes and Saint-Rémy-de-Provence

traditional provençal lunch at the famed Bistrot du Paradou

If you are a yoga teacher or group and are interested in organizing a custom retreat, please get in touch with us!
Chapelle Sainte-Sixte in Eygalières
See this article on Perfectly Provence for more information