Un des aspets les plus libérateurs du yoga est de faire des choses que l'on
ne ferait jamais dans sa vie de tous les jours, pour retrouver le sens de
l'équilibre. La meilleure façon de le faire est de s'essayer aux postures
d'équilibre, les inversions et les équilibres sur les mains. Quand on est la
tête en bas, on inverse la direction de tout se qui se passe dans le corps:
le flux sanguin, la force de gravité, même notre façon de voir le monde en
est bouleversée. Les équilibres sur les mains et les inversions (poirier,
chandèle, corbeau,...) aident à cultiver la force, la concentration et à
dépasser nos peurs et les limites que nous nous imposons... Très ludiques,
ces postures nous ramènent aussi à notre esprit d'enfant, de jeu et nous
rappelle ce que l'on ressent quand on fait ou on tente de faire
l'impossible!
Sur un week-end, retrouvez vos deux "flight attendants" autour de deux
après-midis de yoga... le 20-21 avril, apprenez à voler avec Sabrina et
Harriet!
Samedi, découvrez et jouez avec des postures d'équilibre (inversions and arm
balances)... et dimanche, let go and have fun avec un cours long-format de
American-style vinyasa flow avec de la musique funky et une bonne dose
d'équilibres, bien-sûr.
float, fly, fall (with grace)... and laugh... and jump back up again!
équilibres + inversions
samedi 20 avril, 15h-18h*
funky fun freestyle flow
dimanche 21 avril 15h-18h*
Centre "Essentiel Pilates & Yoga"
1, rue Daniel Millaud, Saint Rémy de Provence
30€ / atelier, 50€ les deux
renseignements + reservations: info@yogastremy.com / 06 37 56 65 26
*suivi d'un petit apèro au Café de la Place :)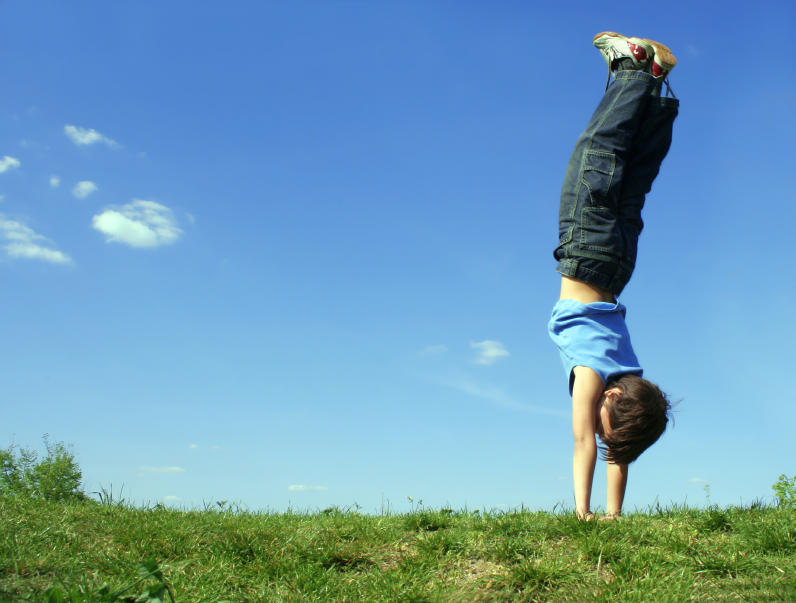 maybe you did handstands when you were 8 years old... and maybe you can learn to do them again!
One of the most liberating things about yoga is doing things we don't do in our everyday lives in order to find a sense of balance and equilibrium. One of the best ways to do this is going upside-down and balancing on your hands! When we go upside down, we reverse the direction of everything - the force of gravity on our bodies, the flow of blood through our veins, and the way we see the world. Arm balances and inversions are challenging, balancing and invigorating; they build strength and concentration, and help us overcome fear or a sense of limitation. Plus they are

FUN

and take us back to a child-like sense of play and enable us to remember what it is like to do - or try - something we may have thought impossible!
One weekend, two workshops, two teachers (ahem, flight attendants)...
On April 20 and 21st, rediscover your inner child with two half-day workshops that will turn your world upside-down (in a good way). Join Sabrina and the lovely Harriet Spalding on Saturday to learn the basics of inversions and arm balances, and on Sunday to

have fun

in a long, strong American-style vinyasa flow class with some floating and flying thrown in to the mix... to the soundtrack of some funky tunes to get you into the groove.
float, fly, fall (with grace)... and laugh... and jump back up again!
Saturday 20 April, 3-6pm
funky fun freestyle flow
Sunday 21 April, 3-6pm
Both workshops will take place at Centre l'Essentiel (formerly Studio Pilates)
30€ per workshop, 50€ for both
info and reservations: info@yogastremy.com or 06 37 56 65 26